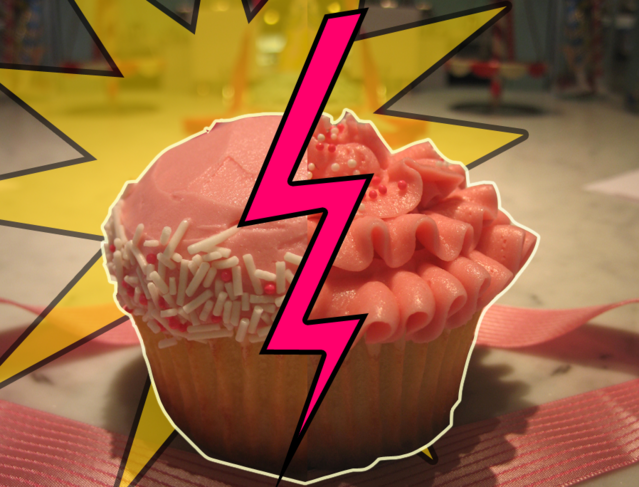 And so the battle rages between two brothers, identical at birth but torn asunder by the angry cupcake baker gods and given two freakishly different hair styles. Can the two ever be reunited? Or are they destined to be picked and chosen over? Will their frostings ever meet again in brotherly communion and fraternal love? The saga continues...
In other news...RED CARPET CUPCAKES HAVE TAKEN THE STAGE! Bam. So cream-cheesy. (pun intended) These deliciously clad morsels were featured just this morning on Kelley Moore's Oscar suggestions.
...how delightfully decadent! I don't think I can handle the glitter and glamor of it all. To be honest, I don't think we've gone over the top enough. We should deliver them in boxes shaped like limosines, then maybe we'd catch Oprah's interest. Or even better, the Oscars can be made completely out of cupcake, so when somebody wins, they can devour their award on stage as an act of gratitude and thanksgiving. I'd like to see Peter O'Toole bite the head off of a cupcake Oscar, but maybe that's just me.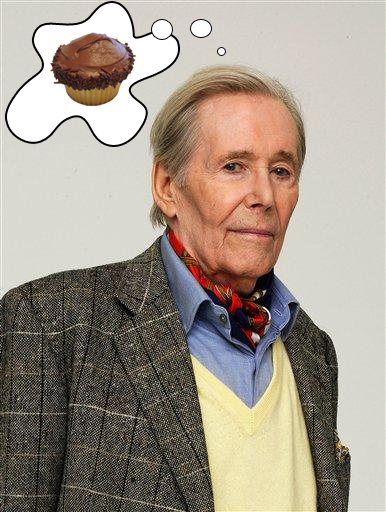 Those eyes say it all.